Your business stationery is part of your company branding. It needs to be consistent and most importantly high quality. At L&D Printing we understand that and will work with you to get you the best business stationery that meets your budget.
The Business Stationery Basics
While every business should have at least the basic business stationery including:
Business Cards
Letterheads
Envelopes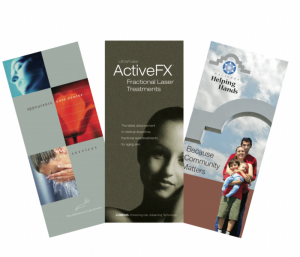 Other types of Business Stationery
Many can take advantage of other printed material as such as:
Business Reply Cards
Catalogues
Continuous and Snap-out Forms
Direct Mail Pieces
Labels
Annual Reports
Manuals
Newsletters
Pamphlets
Flyers
Trifold Brochures
Posters
NCR (carbonless copy form)
Presentation Folders
Custom Business Forms
Promotional Products
We also offer specialized printing such as
L&D Printing specializes in:
Full Color Printing, Black and White Printing, Brochure Printing, Postcard Printing, Letterhead Printing, Business Card Printing, Envelope Printing, Digital Printing, Fulfillment and Inventory Control. We will print your project and store it here at L&D Printing for shipment on demand. We also offer Color and Black and white Copying services to handle even the smallest jobs. We aim to be your full service Printer for all of your printing needs.
Find out how over three decades of award-winning printing arts skill and superb customer service will make the process a cost and time-saving experience. Email your art work to us and get started! or
Contact Us – Get a Quote today to print your next project.
L&D Printing proudly serving the EastBay – Alameda, San Leandro, Fremont, Pleasanton, Union City, Albany, Emeryville, Livermore, Newark, Hayward, Piedmont, Dublin, Oakland, San Francisco, Berkley, California and beyond with  business stationery printing services.