Leave your mark with Promotional Products
With our promotional products we are printing on more than paper these days. We can put your logo or advertising message on anything from sunglasses to sunshades and note pads to mouse pads. We'll even help you come up with the perfect item to delight your customers.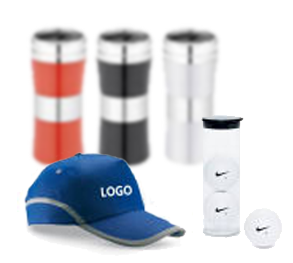 If you are one of our established customers, we usually have your logo on file, which makes creating your advertising message efficient and convenient for you. If you are a new customer, we can professionally recreate your logo, or design a new one for you.
You can now search through thousands of promotional products right at your computer! Follow the links at right to find just what you need to promote your company or event:
View / Order your promotional products now
L&D Printing specializes in:
Full Color Printing, Black and White Printing, Brochure Printing, Postcard Printing, Letterhead Printing, Business Card Printing, Envelope Printing, Digital Printing, Fulfillment and Inventory Control. We will print your project and store it here at L&D Printing for shipment on demand. We also offer Color and Black and white Copying services to handle even the smallest jobs. We aim to be your full service Printer for all of your printing needs.
Find out how over three decades of award-winning printing arts skill and superb customer service will make the process a cost and time-saving experience. Email your art work to us and get started! or
Contact Us – Get a Quote today to print your next project.
L&D Printing proudly serving the EastBay – Alameda, San Leandro, Fremont, Pleasanton, Union City, Albany, Emeryville, Livermore, Newark, Hayward, Piedmont, Dublin, Oakland, San Francisco, Berkley, California and beyond with  promotional products.